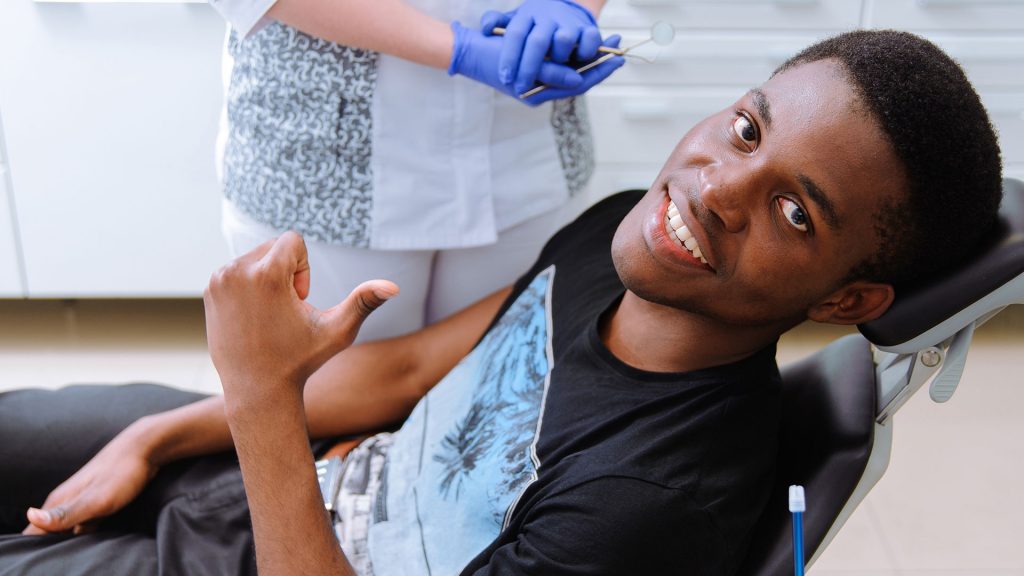 Dental services are available Wednesday, Thursday and Fridays only at Dunlap. Beginning Jan 11th 2021 dental will be open Monday, Wednesday, Thursday and Friday. 
Due to the large increase in positive Covid cases recently, we are no longer taking dental walk in(s) until further notice. Dental services will only be available by appt only until further notice.
Did you know that gum disease is linked to other illnesses such as diabetes, heart disease, respiratory disease, osteoporosis, and rheumatoid arthritis? Your oral health and dental care is crucial to your overall health and well-being.
Regular dental check-ups are critical to your overall health and wellness. Regular check-ups and routine dental hygiene (brushing teeth, flossing) should start with infants and continue through every age.
At Open Cities Health Center we evaluate your oral health and oral hygiene. We help you educate your children about oral health and good hygiene habits. Our dental providers are sensitive, caring, and will make sure you feel comfortable. Concerned about cost? We have a sliding fee, and will find a way to work with you, regardless of your ability to pay. View our uninsured options.
Open Cities Health Center's Dental Services include:
Exams, digital X-rays
Prophylaxis (cleanings), fluoride treatments, oral hygiene instruction
Periodontal therapy (deep cleanings)
Restorative care (fillings, crowns)
Full & partial dentures
Endodontic therapy (root canals)
Extractions (tooth removal)