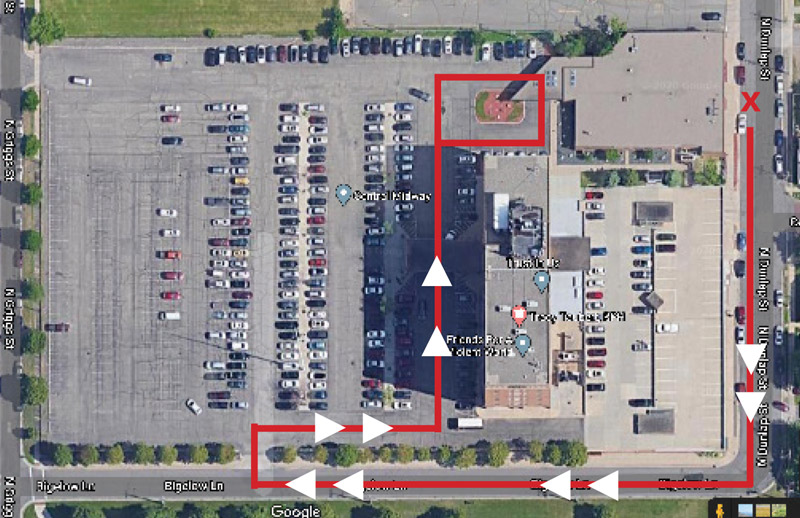 COVID-19 Drive-Up Testing on Dunlap Street.
Call (651) 251-5967 for appts.
Non COVID-19 Appointments,
please check in on main level. Follow Bigelow and enter parking lot.
---
ATTENTION: If you got a COVID-19 test at Open Cities and received a bill, YOU ARE NOT RESPONSIBLE FOR PAYING IT. The bills were sent in error and you do not owe anything for your test, whether you are insured or uninsured. If you have any questions and would like to speak to our billing company, please call 833-945-0999
Looking for COVID-19 testing?
Call us (651) 251-5967
Diagnostic testing
We offer drive-thru COVID-19 tests by appointment at our Dunlap location, TTH 9am – 12pm and 1pm-4pm. You can expect to receive a call with your results within 3-5 days.
You may be eligible for testing
if you have developed one or more of the following symptoms or these symptoms have worsened in the past 14 days.

cough
fever
shortness of breath
headaches
unexplained muscle aches
sore throat
loss of taste/smell
diarrhea

asymptomatic healthcare workers, front line staff and volunteers, first responders, law enforcement
anyone who has attended a large scale gathering or rally
Pre-procedure

Pre-op evaluation (serologic testing is not universally accepted)
Prior to aerosolized dental procedures for OCHC dental patients
If you believe you may have coronavirus, please isolate yourself at home and call our hotline (651) 251-5967. We will advise you on next steps, including whether you should be tested, based on your symptoms.
We are not doing antibody testing at this time. We are currently focusing our efforts and resources on testing that can diagnose or exclude COVID-19 infection.
Must be 18 years or older.
Testing and Initial Evaluation Services for COVID-19 are covered under patients health insurance, and or the Sliding Fee Program at Open Cities Health Center. No charges will be billed to the patient for these services. For billing questions, email billing@opencitieshealth.org
Commercial insurance will be billed at the following rate: E/M $171-$371, Lab collection $21, and COVID-19 test $0