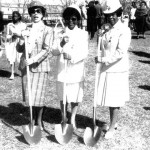 It was 1967 and a group of St. Paul residents opened one of the state's few medical clinics dedicated to helping populations of color. The clinic, which today is known as Open Cities Health Center (OCHC), started in the basement of St. James AME Church, in St. Paul's old Rondo neighborhood, an area where the majority of residents were African American. The small clinic was operated by volunteers and its services included immunizations and health education. Its mission was to provide health care to economically disadvantaged residents.
"Of all the forms of inequality, injustice in health care is the most shocking and inhumane."
― Martin Luther King, Jr.
Not only was the concept of the clinic unique, but its original founders were also pioneers in the field. With the women's movement still a few years away, the health center's first leaders were not only African American, they were women. Mary Stokes was named the clinic's first coordinator in 1969. A public health nurse, she relocated to St. Paul from Harlem in 1947 and worked for the St. Paul Bureau of Public Health.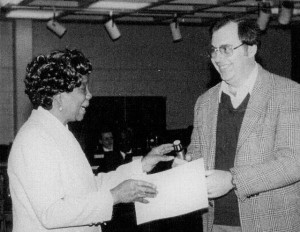 Mrs. Timothy O. Vann became the project director at the clinic in 1971. Vann supported her 10 children by herself when she was widowed in her early 30s. A graduate of Langston University and the University of Minnesota, she was employed by the St. Paul Public Works Department and for many years she worked for the Housing and Redevelopment Authority.
Throughout its history, OCHC has expanded its services and facilities to respond to patient and community needs starting in the late 1960s when the City of St. Paul received funding under the Model Cities Program, a federal plan that provided financial assistance to distressed neighborhoods.
Summit-University in St. Paul was one of those areas. The clinic received part of the Model Cities funding and was first named 'Model Cities Health Project' and then for many years it was Model Cities Health Center. (Model Cities Health Center changed its name to Open Cities Health Center in 2003 to reflect the growing patient population that was both diverse and coming from all parts of the 7-county metropolitan area of the Twin Cities.)
OCHC increased services in 1972 to offer outpatient medical care including exams, minor emergency care, maternal and infant care, a well-baby clinic, podiatry, and ophthalmology and moved to larger facilities at the Hallie Q. Brown – Martin Luther King Center. Toward the end of the 70s, OCHC was established as a community health clinic and funding was granted under the Federal Urban Health Initiatives. OCHC was established as a 501c(3) nonprofit organization in 1985. Mrs. Vann retired in 1983 and Dr. Beverley Oliver Hawkins replaced her as OCHC's new executive director. Under Hawkins leadership the clinic took a giant step forward when, in 1986, it moved into a newly constructed facility at Fuller Avenue and Dale Street.
As a community clinic whose mission is to "provide culturally competent primary and preventive health care and related services to all people throughout the Twin Cities metropolitan area," OCHC continues expand and respond to our patient and community needs, especially in the last 15 years. In 2001 we increased capacity by moving to a new location at 409 N. Dunlap Street in St. Paul's Midway district. A year later we merged with the North End Health Center (located at 135 Manitoba on the corner of Rice Street and Manitoba) and thus broadened our service area.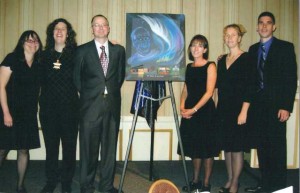 Recognizing the need to expand services along the Rice Street corridor, OCHC purchased a building at 916 Rice and has renovated and opened its second clinic at this location. The facility at 916 Rice is 19,000 sq. ft. compared to the 7,500 sq. ft. at Rice and Manitoba, and allows us to provide a greater number of services and serve an increasing number of individuals and families in need of affordable, quality health services.
Today at OCHC we see over 10,000 patients annually who come from throughout the cities of St. Paul and Minneapolis and Ramsey, Hennepin, Dakota and Washington Counties. Our comprehensive Medical services include pediatrics, obstetrics and gynecology, family planning, adult care, geriatrics and internal medicine with specialists in chiropractic, optometry and podiatry. Dental services include exams, x-rays, cleaning, dentures, partials and crowns, and dental education. The Behavioral Health Department offers outpatient treatment, diagnostic assessments, treatment planning, therapy (individual, couple, family, child, adolescent), Adult Rehabilitative Mental Health Services (ARMHS), and referrals for community resources. Free HIV testing and medical case management is also available. OCHC is open to everyone, including individuals and families without insurance. A sliding fee scale is also available.
OCHC also offers outreach and education through its Community Health Connection (CHC) program. The Program Director and Health Navigator Coordinators (HNCs) who are part of the Community Health Connection promote the concept of "healthy, connected communities" within OCHC and out in the community. These staff members build relationships with community partners and residents through a wide variety of health and wellness programs, health screenings, flu shot clinics and other services. They provide residents and patients with information on health topics that have a direct effect on them or may affect them in the future including oral health, chronic disease and mental health.
Open Cities Health Center was originally started by African American activists in St. Paul's Rondo community who believed in Dr. Martin Luther King's words: "Of all the forms of inequality, injustice in health care is the most shocking and inhumane." Over time, OCHC has witnessed the communities it serves shift to become more culturally and ethnically diverse but less economically secure. The result has been ever-widening disparities across multiple sectors and systems, particularly with regard to the availability and affordability of health care. This continues to weaken the social fabric and human service safety nets that, when strong, help ensure a vibrant, prosperous society for all.
At OCHC we have developed services and programs in order to best respond to the rapid, dramatic changes and needs occurring in our target populations and communities.
As a result of this organizational emphasis on mission-oriented adaptability, OCHC has become a trusted, effective nonprofit community health center in the Twin Cities.  While OCHC continues to grow and provide affordable, culturally competent programs and services, it remains true to the stewardship of its original founders who wanted to create justice and equality through health care, and to its roots as the clinic that started in the basement of a church with volunteer help—offering the critical lifelong foundation of good health to all those in need.