Traumatic Brain Injuries (TBIs) are sustained through impact to the head typically by a bump, blow or jolt, although brain injury may also be a result of a stroke. The effects of a TBI range from mild to severe and in most cases, TBIs sustained are mild concussions.  A mild injury, typically referred to as a concussion, may result in a brief change in mental status or consciousness. In the case of a severe injury, the shift in mental status,consciousness, memory loss and/or physical ability is longer lasting or even permanent. Oftentimes, a TBI can result in changes that affect not only their physical abilities but their personality and emotional functioning as well, having an impact on the individual, their families and subsequently communities at large.

Clinical Connections
Behavioral Health – According to Dr. Vanessa Ng, Director of Behavioral Health Services for Open Cities, "…often times there is a corresponding mental health concern, or at least difficulty adjusting to life post-TBI.  Depending on the extent of the impairment, we might work with rehabilitative centers, or just on ongoing concurrent mental health issues that are often secondary to the traumatic event, such as depression, anxiety, memory loss, impulsivity changes.  We can provide help via therapy or Adult Rehabilitative Mental Health Services (ARMHS) as well within a patient's home or community". 

Optometry – Eye sight and vision take place in 80+ places in the brain. After a TBI, many people experience focusing issues, light sensitivity, blurry vision, among others. One of our eye providers, Dr. Jessica Schara, is a member of the Neuro-Optometric Rehab Association and the TBI Advisory Committee in MN. She works with many TBI patients to assist in vision rehab exercises and ensure all aspects of a patient's health are being treated. 

The Take Away
Life after a brain injury can present significant challenges individuals and families. In cases where a survivor may not be able to work, drive, have difficult with their speech, or interacting with others, these potential effects can be incredibly isolating and stressful. Fortunately, there are resources like the Behavioral Health Services, Optometry, Chiropractic and of course, Medical, at Open Cities or agencies like the Brain Injury Alliance who provide wrap around support to help navigate life after injury.

Resources for TBI Survivors
Open Cities joined the Midway Chamber of Commerce in 2019. On February 25, 2021, at the Midway Chamber Virtual Annual Celebration, OCHC was selected as Rookie of the Year! We are grateful to our partners in the chamber for this recognition and extend our congratulations to the other winners. It has been a wonderful experience getting to know businesses in our community and working to build a stronger Midway together.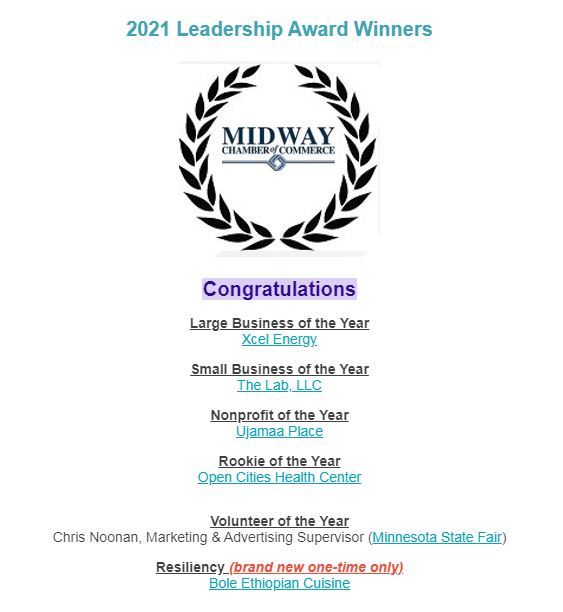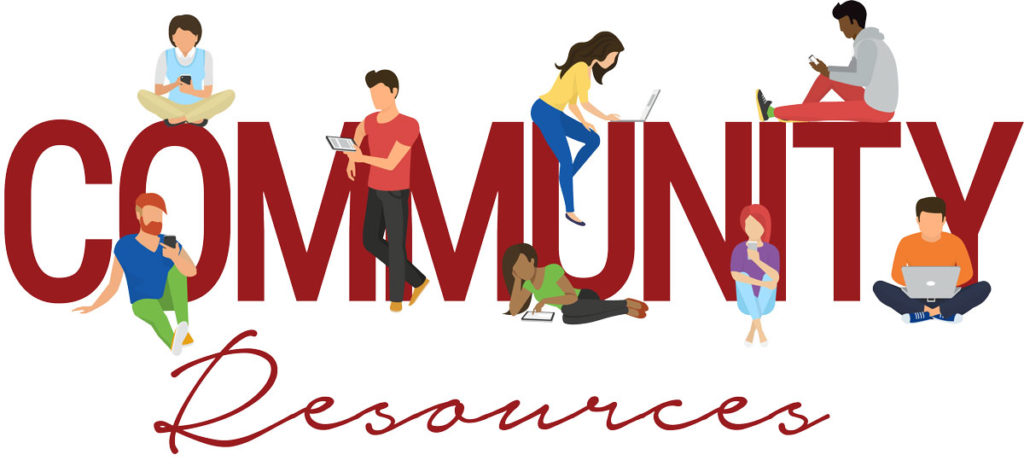 Coming Soon! In late March, Minnesota Department of Housing will be launching COVID-19 Housing Emergency Assistance. The program is designed to provide financial support towards housing or utilities. Stay tuned for sites in the community offering help with the application.
Introduction to Strategies for Trauma Awareness & Resilience Cultural Competence (STAR). This session teaches basic vocabulary and concepts to be trauma-informed, resilience-oriented, and restorative justice-focused to build culturally competent peace into our lives and communities with justice for all. Register here.
Questions about COVID-19 Vaccines? We are taking your questions and answering them via town halls an

For those that currently support the work of Open Cities with a recurring gift , please accept our deepest gratitude​,  ​never has your donation been more vital in ensuring we can carry out our mission each and every day. We truly appreciate your commitment to the clinic and​, most importantly​, to the patients that we serve! Connecting with our patients and meeting the needs of our community is at the core of everything thing we do here. Whether we are helping someone grieve the loss of a loved one, providing chiropractic care​ ​after an accident, or ​ensuring high-risk women have healthy babies​, ​we will continue to be nimble and flexible in our approach  – while maintaining safety as a priority. The community's response to our COVID-19 drive-up testing clinic and telehealth services has been significant. We are on the front lines every day​, doing work that matters ​and has a tangible impact.

If you have not joined our recurring giving program​, Givers with a Heart​, ​please consider taking that step today! Every giving level has a few tokens of gratitude from us at Open Cities. They are also a way for you to proudly display your support of Community Health Centers! Pick your giving level by looking at the tier below. Thank you for joining forces with us! The future looks a little brighter with you on our side.
Recurring Donor Levels
ALLY: $5 monthly gift:
Pen, Sticker, Impact Packet
SUPPORTER: $10 monthly gift:
Pen, Sticker, Impact Packet, Magnet
FRIEND: $25 monthly gift:
Pen, Sticker, Impact Packet, Magnet, Mug
ADVOCATE: $50 monthly gift:
Pen, Sticker, Impact Packet, Magnet, Mug, Tote bag
CHAMPION: $100 monthly gift:
Pen, Sticker, Impact Packet, Magnet, Mug, Backpack

Welcome
Ann Wason, Front Desk – Medical

Valerie Herbert, Front Desk – Dental

Kia Xiong, Front Desk – Dental

Nina Thao, ARMHS Practitioner

Zeynep Babali Cicek, ARMHS Practitioner

Shannon Warner, Dental Assistant
Job Opportunities
Dental Hygienist

Medical Assistant

RN – Quality Program

Medical Lab Technician

Behavioral Health Care Coordinator
Please send an email to hr@opencitieshealth.org to apply and learn more.