The Evolution of Open Cities & the Black Women Who Led the Way 
In celebration of Black History Month, we invite you to read about our clinic's origin story and those who made it possible.

Determined to Make a Change 
In 1967, female members of St. James AME Church – inspired by the social justice movements around the nation – wanted to help the large African American community in the Rondo neighborhood by creating access to health care services. They started a modest healthcare program in the church's basement with a $25k grant from Ramsey Action Programs and the City of Saint Paul. Organizers like Mary Stokes, a public health nurse from Harlem, helped to coordinate the volunteer doctors, nurses, and dentists. 

Model Cities Project 
In 1969, Saint Paul's Summit-University area received funding from the Model Cities Demonstration Act, a federal program providing financial assistance to distressed neighborhoods. The volunteer-based clinic officially became the Model Cities Health Project. 

In 1971, Mrs. Timothy O. Vann, a Black woman, graduate of University of Minnesota, and mother of 10, became the first Director of Model Cities Health Project. Under her leadership, Model Cities Program in Saint Paul began its evolution to provide a full suite of services to support the health of the individual and family as a whole. In 1972, after funding from the federal Model Cities Act ended, the Model Cities Health Project became a satellite clinic for the Saint Paul Division of Public Health, operating out of the Hallie Q. Brown center.

Upon Mrs. Vann's retirement in 1983, Dr. Beverley Oliver Hawkins became the Executive Director and, shortly after, OCHC was established as a 501c(3) nonprofit organization. They continued to provide full wrap around services, including health, housing, and social services, until 1991, when legislative restrictions required an organizational re-framing and a separation of key divisions: Model Cities Health Center, Model Cities Family Development Center, and Model Cities of St. Paul. 

New Name, New Era
In 2003, due to additional restrictions in federal policies and funding, Model Cities Health Program changed its name to Open Cities Health Center and operated as a completely separate entity. In 2005, Dorii Gbolo, after serving as both Clinical Nurse Manager and Director of Clinical Programs, became Open Cities' COO and later CEO. Known for her compassionate leadership and dedication to service, she was with the organization until her death in 2012. 

Finding a Way Forward 
In 2021, Open Cities remains a constant pillar in the community, providing access to quality healthcare for everyone, regardless of their background, social status, or ability to pay. 

While OCHC continues to grow and provide affordable, culturally competent programs and services, it remains true to the stewardship of its original founders who wanted to create justice and equality through health care. From a modest, volunteer-run clinic in the basement of a church, to a Federally Qualified Health Center serving nearly 10,000 patients every year, we owe our legacy to the paths blazed forward by the brilliant and courageous leadership of Black women!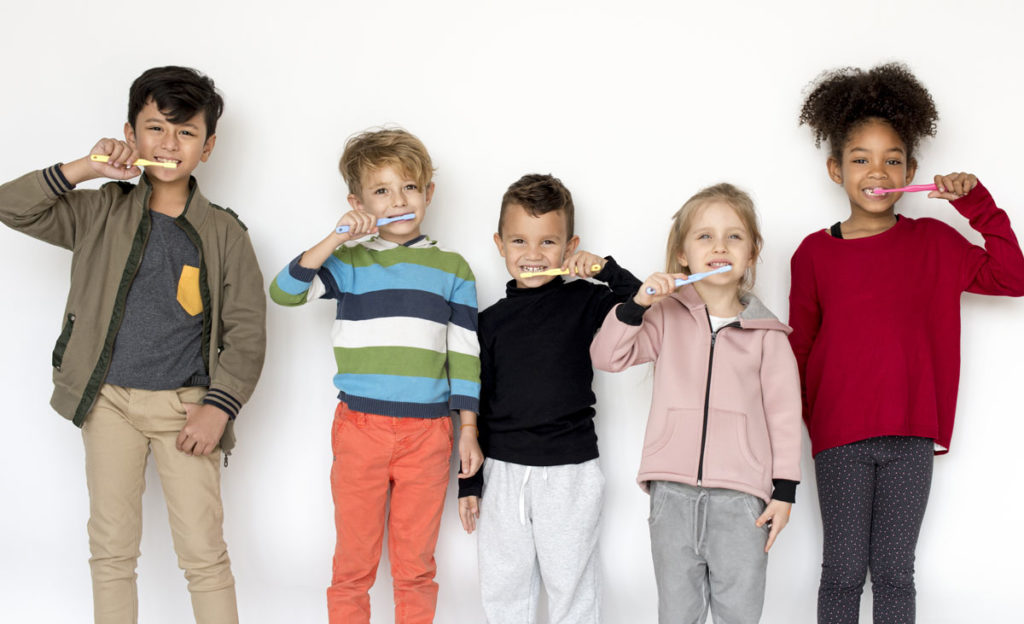 National Children's Dental Health Month
February is National Children's Dental Health Month! The American Dental Association's campaign promoting the importance of dental health for children has been in effect for over 75 years. The 2021 theme is "Water, Nature's Drink" encouraging kids replace sugary beverages with water, which is healthy and free.
In celebration of National Children's Dental Health Month, Give Kids a Smile Day was created in 2003, a program offering families free dental check-ups for their children. As one of many dental providers participating across the state, Open Cities will be hosting their Give Kids a Smile Day on February 22nd. We will also be celebrating children's dental health throughout the month with giveaways and education for families! 

Recurring Events
Virtual Nu'DIVA Drop In Nubian Moms and DIVA Moms (MCC) join forces to host their Virtual Nu'DIVA Drop In, every 3rd Thursday of the month, 6-7pm . Where they discuss topics relevant to mothers of color. Are you an expectant mom, have a new baby or know someone who is? Reach out to Nubian Moms at (651) 291-9258. 

For those that currently support the work of Open Cities with a recurring gift , please accept our deepest gratitude​,  ​never has your donation been more vital in ensuring we can carry out our mission each and every day. We truly appreciate your commitment to the clinic and​, most importantly​, to the patients that we serve! Connecting with our patients and meeting the needs of our community is at the core of everything thing we do here. Whether we are helping someone grieve the loss of a loved one, providing chiropractic care​ ​after an accident, or ​ensuring high-risk women have healthy babies​, ​we will continue to be nimble and flexible in our approach  – while maintaining safety as a priority. The community's response to our COVID-19 drive-up testing clinic and telehealth services has been significant. We are on the front lines every day​, doing work that matters ​and has a tangible impact.

If you have not joined our recurring giving program​, Givers with a Heart​, ​please consider taking that step today! Every giving level has a few tokens of gratitude from us at Open Cities. They are also a way for you to proudly display your support of Community Health Centers! Pick your giving level by looking at the tier below. Thank you for joining forces with us! The future looks a little brighter with you on our side.
Recurring Donor Levels
ALLY: $5 monthly gift:
Pen, Sticker, Impact Packet
SUPPORTER: $10 monthly gift:
Pen, Sticker, Impact Packet, Magnet
FRIEND: $25 monthly gift:
Pen, Sticker, Impact Packet, Magnet, Mug
ADVOCATE: $50 monthly gift:
Pen, Sticker, Impact Packet, Magnet, Mug, Tote bag
CHAMPION: $100 monthly gift:
Pen, Sticker, Impact Packet, Magnet, Mug, Backpack

Welcome
Tia Toregano
Front Desk Scheduler
Shauntae Thompson
Medical Assistant
Nana Tawiah
Patient Ambassador
Evan Johnson
Patient Ambassador
Nalee Thao
Dental Assistant
Breanna Canales 
Chiropractic Assistant
Job Opportunities
Dental Assistant (Union Position)
Dental Hygienist
 Medical Assistant
  Front Desk
ARMHS Practitioner
Registered Nurse
Please send an email to hr@opencitieshealth.org to apply and learn more.