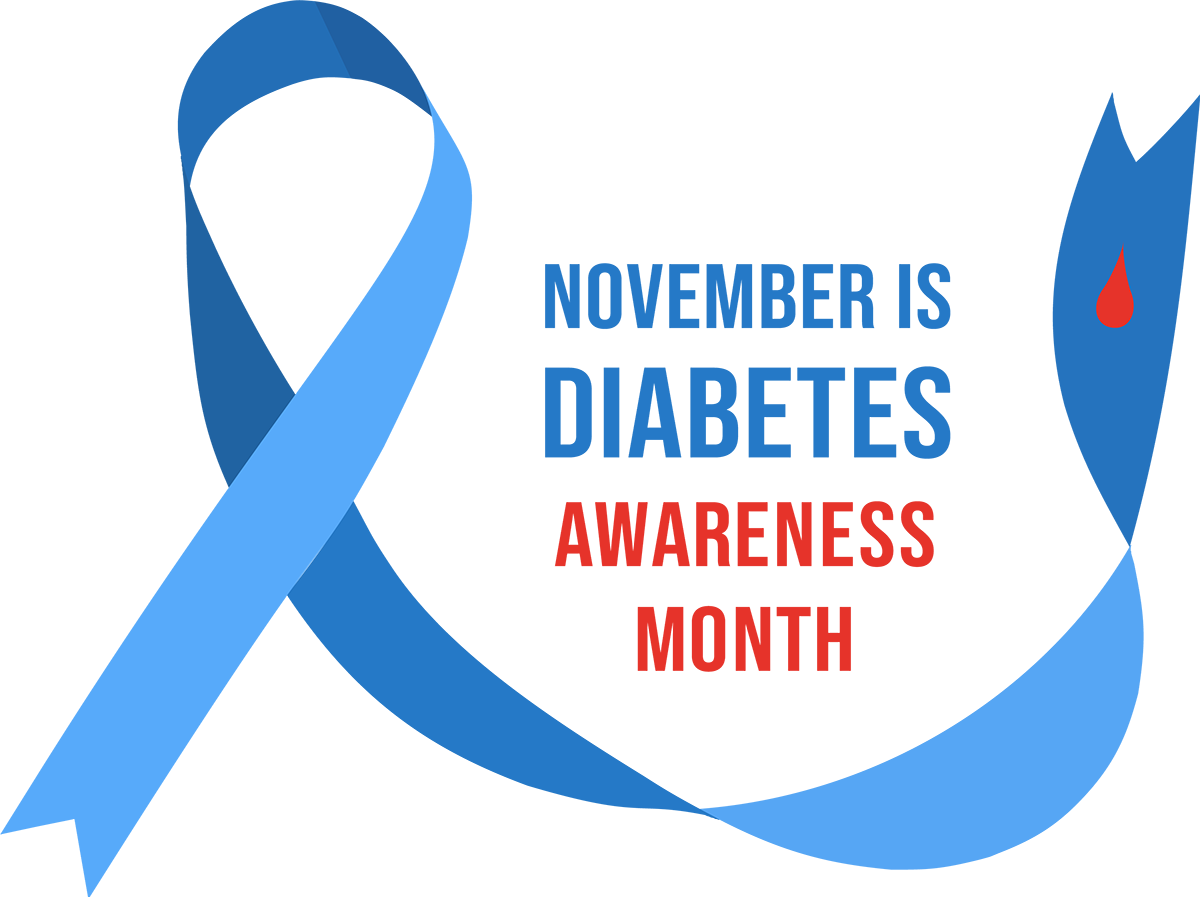 What is diabetes and how does it affect the body?
Per the CDC,
 "Diabetes is a chronic (long-lasting) health condition that affects how your body turns food into energy. If you have diabetes, your body either doesn't make enough insulin or can't use the insulin it makes as well as it should. Insulin is a hormone that helps blood sugar enter the cells in your body where it can be used for energy."
There are three types of Diabetes:
Type-1 – the pancreas in the body doesn't make enough insulin, if any at all. Type-1 is far less common than Type-2 and requires daily insulin. Currently, there is no way to prevent Type-1 diabetes.
Type-2 – the body doesn't respond normally to insulin, causing your pancreas to create more, resulting in abnormally high blood sugar level. It is the most prevalent type, making up about 90-95% of all cases of diabetes cases. Type 2 is preventable if detected early enough. With sustained healthy lifestyle changes in diet and exercise, some have reported reversing their Type-2 diabetes.
Gestational Diabetes – occurs when a woman is carrying a child. This typically goes away after the child is born, but can increase a woman's likelihood to develop Type-2 diabetes later in life.
Prediabetes is also a significant health concern for many Americans.  Approximately 88 million American adults—more than 1 in 3—have prediabetes. With prediabetes, blood sugar levels are not high enough to constitute a Type-2 diabetes diagnosis but the blood sugar levels are still unusually high. Being proactive and making changes that promote a healthier lifestyle can greatly reduce the possibility of getting the disease.  Most of us have someone in our lives that is dealing with diabetes.
Uncontrolled diabetes can be disastrous, leading to vision loss, dental issues, heart disease and stroke, and more. However, If properly managed people can live healthy, happy lives. Diabetes can affect many areas of the body. Being aware of how diabetes can show up in different areas of the body can aide in early detection, prevention and proper treatment to ensure overall wellness. Read on to see how each of our modalities are addressing diabetes.
Concerned about your health?
The medical providers at Open Cities would love to have a conversation with you about diabetes and to make a plan of action to assess your risk/status.
Schedule an appointment today! Telehealth appointments are also available.
651-290-9200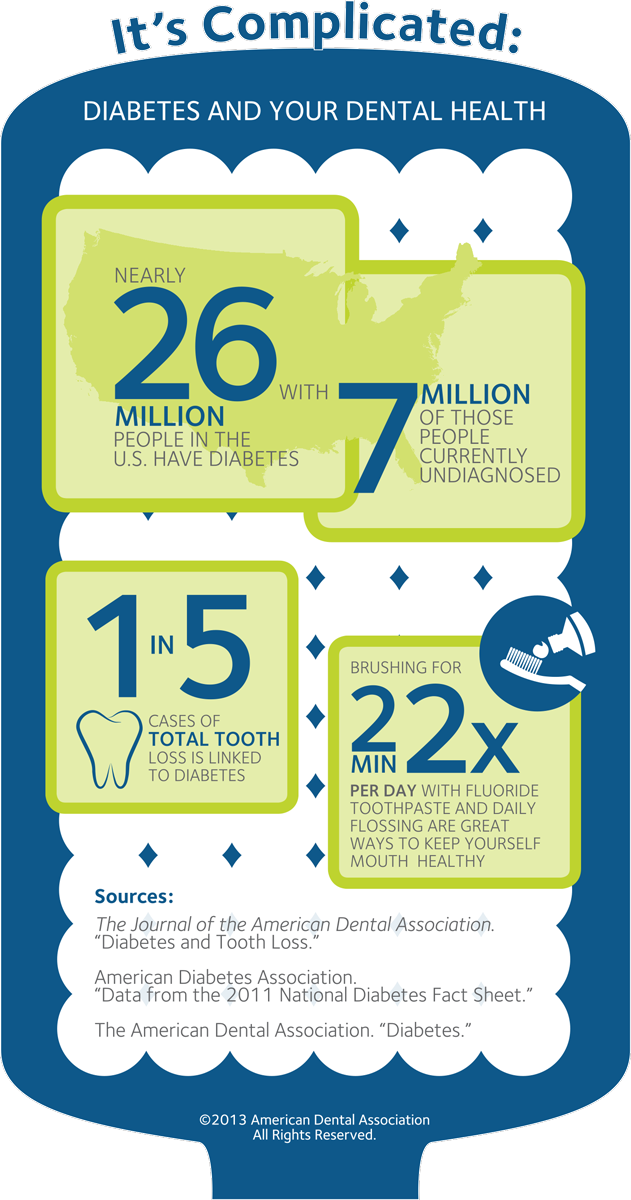 Dental Health And Diabetes
In some cases an increase in blood sugar and starches can lead to sticky substance called plaque to form on and in between the teeth. Eventually leading to the dental to a number of troublesome dental conditions: cavities, gum disease, gingivitis and more devastatingly, periodontal disease, an extreme infection that rots the gums and eventually the bone. Proper diabetes and dental care hygiene will mitigate the increased risk that diabetes presents.
Questions or Concerns about your Dental Health & Diabetes?
Schedule a visit with the Open Cities Dental Clinic or your dentist today!
Eye Health and Diabetes
There is a strong connection between eye health and diabetes. Diabetes can lead to 
Diabetic Eye Disease
 which entails a set of 7 eye conditions. These conditions include diabetic retinopathy, diabetic macular edema, cataracts, and glaucoma. Over time, diabetes can cause damage to your eyes that can lead to poor vision or even blindness. Here are some symptoms which could serious indicators of an eye condition possibly linked to diabetes:
blurry or wavy vision
frequently changing vision—sometimes from day to day
dark areas or vision loss
poor color vision
spots or dark strings (also called floaters)
flashes of light
Talk with your eye doctor if you have any of these symptoms.
Of course, the sooner these things are addressed the better it will be for your sight! See an eye doctor at Open Cities today to discuss your eye health concerns.
Chiropractic Health and Diabetes 
The neck and spine have been linked to conditions like diabetes and hypoglycemia. The upper neck and middle of the back are both responsible for supplying nerve signals to the brain and the vital organs. When there is not a sufficient amount of responses happening, the pancreas, blood sugar and digestion are all affected. When the pancreas is not functioning properly, this may result in the lack of enzymes produced to help with vital roles such as digestion.
How Chiropractic Care Can Help
Chiropractic care can supplement, NOT replace whatever treatment plan has been prescribed by a physician. However, by addressing spinal misalignments, it can help the nervous system connect to the body's organs better. In the case of diabetes, manipulations of the spine, otherwise known as adjustments to the mid to upper spine, can increase nerve signals sent to the pancreas helping to increase insulin production and function.
Additionally, studies have revealed that those who have diabetes Type 1 or 2 are more prone to back pain and at an increased risk of lumbar spinal stenosis and lumbar disk herniation in the back, especially for women.​ These issues can lead to chronic pain and an increased risk of diabetic polyneuropathy.
The bottom line is that chiropractic care can assist the body in its overall management of the disease as well as mitigate some of the complications like back pain that may accompany it.
Want to get an adjustment and start the conversation about your spinal health?
Schedule an appointment with the Chiropractic team at Open Cities today!
Behavioral Health and Diabetes
Making the connection between diabetes and behavioral health isn't always a given. And yet, these two areas certainly can affect one another!  Changes in blood sugar can cause rapid changes in mood and other mental symptoms such as fatigue, trouble thinking clearly, and anxiety. The fear of blood sugar fluctuations can be very stressful.
Having diabetes can cause a condition called diabetes distress which shares some traits of stress, depression and anxiety. Diabetic distress and other mental health conditions can lead to mismanagement of diabetes which, as we've come to learn, can lead to devastating  consequences.
If you or someone you care about is struggling emotionally or mentally with managing their diabetes condition, please encourage them to see a therapist.
People living with type 1 or type 2 diabetes are at increased risk for depression, anxiety and eating disorders.
Rates of depression across the lifespan are 2 times greater for people with diabetes than in the general population.
People with type 1 diabetes are twice as likely to live with disordered eating.
Would you like someone to talk to about your mental/emotional health?
Our Behavioral Health team will be glad to assist you in creating a management plan to address your diabetes and overall well-being.
Telehealth appointments also available!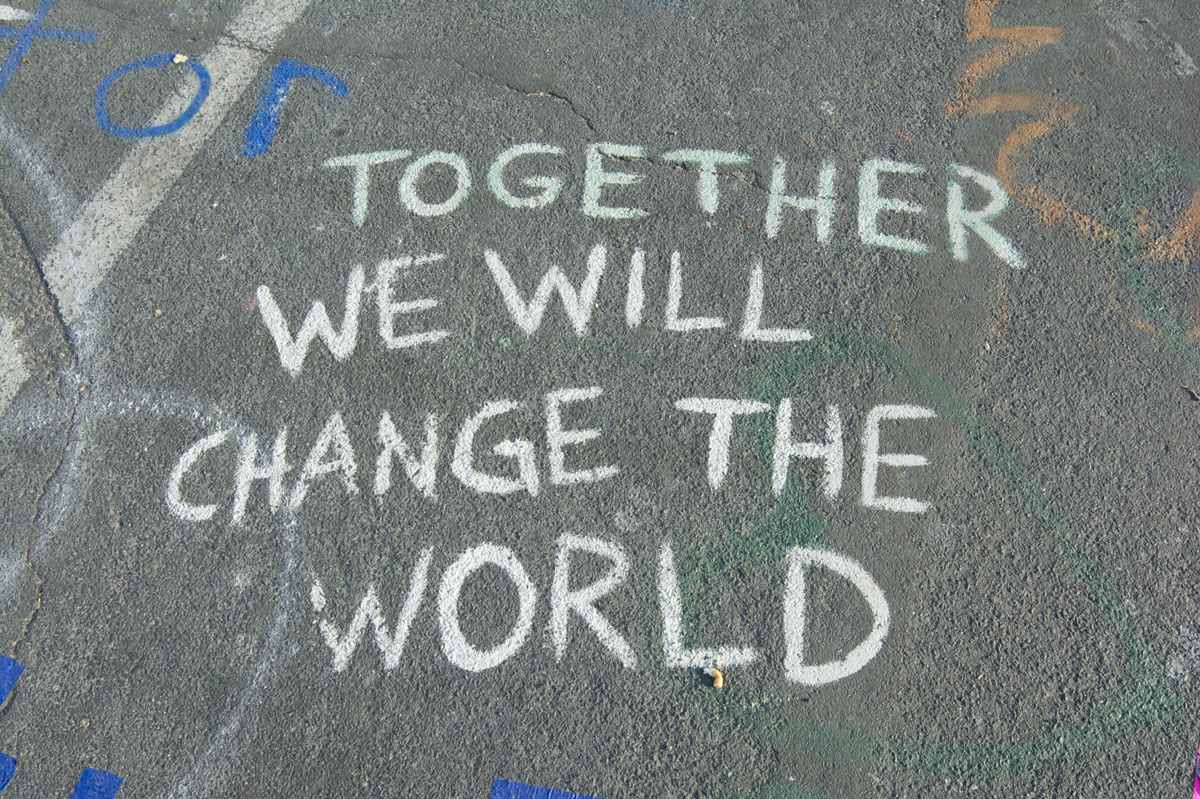 Critical Conversations: Racial Justice
and the Immigrant Rights Movement
Featuring Nekima Levy Armstrong
Keynote: Melvin Carter, Mayor of Saint Paul
Hosted by the U of MN James H. Binger Center Annual Immigration Law Forum
Thursday, November 12, 2020
9:00 AM – 5:00 PM CST
FREE Online Event. Register here.
"Will COVID-19 Turn the Generation Gap into a Chasm?" 
Featuring Tom McBride & Charles Westerberg
Co-Authors of "Marist Mindset List"
 Hosted by The U of M Institute for Advanced Study
Thursday, November 12, 2020
3:30 pm CST
FREE Online Event. Registration required.
Introducing the MN Black Community COVID-19 Hotline.
The African American Leadership Forum (AALF) and Phyllis Wheatley Community Center (PWCC) have partnered to create the MN Black Community COVID-19 Hotline. The hotline is fully staffed and available 24 hours a day, seven days a week to provide callers with important info about where to find assistance for pandemic-related challenges and concerns.
To get your COVID-19 questions and concerns answered today, call the hotline at 612-254-1145.
FREE AFTERSCHOOL PROGRAM – ALL kids ages 7–13 are welcomed to register! 
The American Diabetes Association® is excited to bring you Project Power, a FREE virtual afterschool program which focuses on kids' health and wellness. Each participant will receive a FREE Activity Box delivered right to their door.
Group meetings are twice weekly:
Nov.  3 – 21, 2020, Tuesdays (5 p.m. CST) and Saturdays (12 p.m. CST)
Registration is open at www.diabetes.org/projectpower.
O
pen Cities Taking Wellness to Community
Recurring Events
COVID-19 Testing

Open Cities is responding to the COVID-19 pandemic both in clinic and out in the community. To schedule an appointment for testing at our clinic, call 651-251-5967. If you are interested in hosting a testing event, or are concerned of an outbreak at your work place/residence, call 651-290-9230.

Virtual Nu'DIVA Drop In

Nubian Moms and DIVA Moms (MCC) join forces to host their Virtual Nu'DIVA Drop In, every 3rd Thursday of the month, 6-7pm. They discuss topics relevant to mothers of color ranging from baby safety to trauma affecting the womb. For Domestic Violence Month in October, they invited an advocate from a domestic violence shelter to join the conversation. It was powerful dialogue. Are you an expectant mom or have a new baby or know someone who is that may be interested in this support circle? Reach out to Ciana, Nubian Moms Project Director at 651-291-9258

Feeding Frogtown

Weekly free food distribution at St. Paul City School (643 Virgina St. St. Paul, MN) every Friday 3-6pm. Open Cites has partnered with Feeding Frogtown to offer free COVID-19 testing to attendees. To learn more, and find out when we will be there, call 651-290-9230.

Give to the Max Day Early Giving has begun!
Give to the Max Day is Minnesota's Giving Holiday. This year, your support is needed more than ever as we continue to address the COVID-19 pandemic and the devastating effects it has on our community's health and well-being. In a time of significant social and health disparities, Open Cities is working tirelessly to ensure equitable and accessible health care for ALL.
If you have not joined our recurring giving program, Givers with a Heart​, ​please consider taking that step today! Every giving level has a few tokens of gratitude from us at Open Cities. They are also a way for you to proudly display your support of Community Health Centers! Pick your giving level by looking at the tiers below.
Thank you for joining forces with us! The future looks a little brighter with you on our side.

For those that currently support the work of Open Cities with a recurring gift​, please accept our deepest gratitude​. Never has your donation been more vital in ensuring we can carry out our mission each and every day. We truly appreciate your commitment to the clinic and​, most importantly​, to the patients that we serve!
Connecting with our patients and meeting the needs of our community is at the core of everything thing we do here. Whether we are helping someone grieve the loss of a loved one, providing chiropractic care​ ​after an accident, or ​ensuring high-risk women have healthy babies​, ​we will continue to be nimble and flexible in our approach – while maintaining safety as a priority. The community's response to our COVID-19 drive-up testing clinic and telehealth services has been significant. We are on the front lines everyday​, doing work that has a tangible impact.
If you have not joined our recurring giving program, Givers with a Heart​, ​please consider taking that step today! Every giving level has a few tokens of gratitude from us at Open Cities. They are also a way for you to proudly display your support of Community Health Centers! Pick your giving level by looking at the tiers below.
Thank you for joining forces with us! The future looks a little brighter with you on our side.
Recurring Donor Levels
ALLY: $5 monthly gift:
Pen, Sticker, Impact Packet
SUPPORTER: $10 monthly gift:
Pen, Sticker, Impact Packet, Magnet
FRIEND: $25 monthly gift:
Pen, Sticker, Impact Packet, Magnet, Mug
ADVOCATE: $50 monthly gift:
Pen, Sticker, Impact Packet, Magnet, Mug, Tote bag
CHAMPION: $100 monthly gift:
Pen, Sticker, Impact Packet, Magnet, Mug, Backpack

Celebrating OCHC Anniversaries
Thank you for your service!
October
Rita Robinson 33 years
Sam Boadu 13 years
Yanxia Han 2 years
Jill Helgemoe 1 year
Victoria Torres Theisen 1 year
Nicole Terlouw 1 year
November
Juanita Moss 6 years
Rachel Freyberger 4 years
Summer Johnson 2 years
Brittany Nelson 1 year
Cynthia Woods 1 year
In Remembrance
Beloved OCHC Board Member
Pastor Charles Foye
June 14, 1940 – October 25, 2020
Pastor Charles Foye was an OCHC Board Member and fierce advocate for our patients and community. We deeply feel his loss and send our condolences to his family.