As parents prepare to send their children back to school, they have a lot to consider. Depending on the district​, children may be starting off the year with a hybrid learning model (with time spent between distance learning and in school learning), total distance learning​, or full in person learning. Of course, each district has given parents the option to keep their child home if that is their preference​, but even if it is a preferred method, it's not always feasible. Each of these options present a unique set of considerations for parents as they navigate learning with their students this fall.
One of those considerations are immunizations and vaccinations.
​The CDC recommends the following for each age group.
4-6 yrs.: Chickenpox, Diphtheria, Tetanus, and pertussis, Flu, Measles, Mumps and Rubella, Polio and well-child visits each year.
7-10 yrs.: Flu and well-child visits each year.
11-12 yrs.: Flu, HPV, Meningococcal, Tetanus, diphtheria, and pertussis and well-child visits each year.
13-18 yrs.: Flu,  Meningococcal, Serogroup B meningococcal and well-child visits each year.
Click here to learn more about ​each vaccine and its benefits.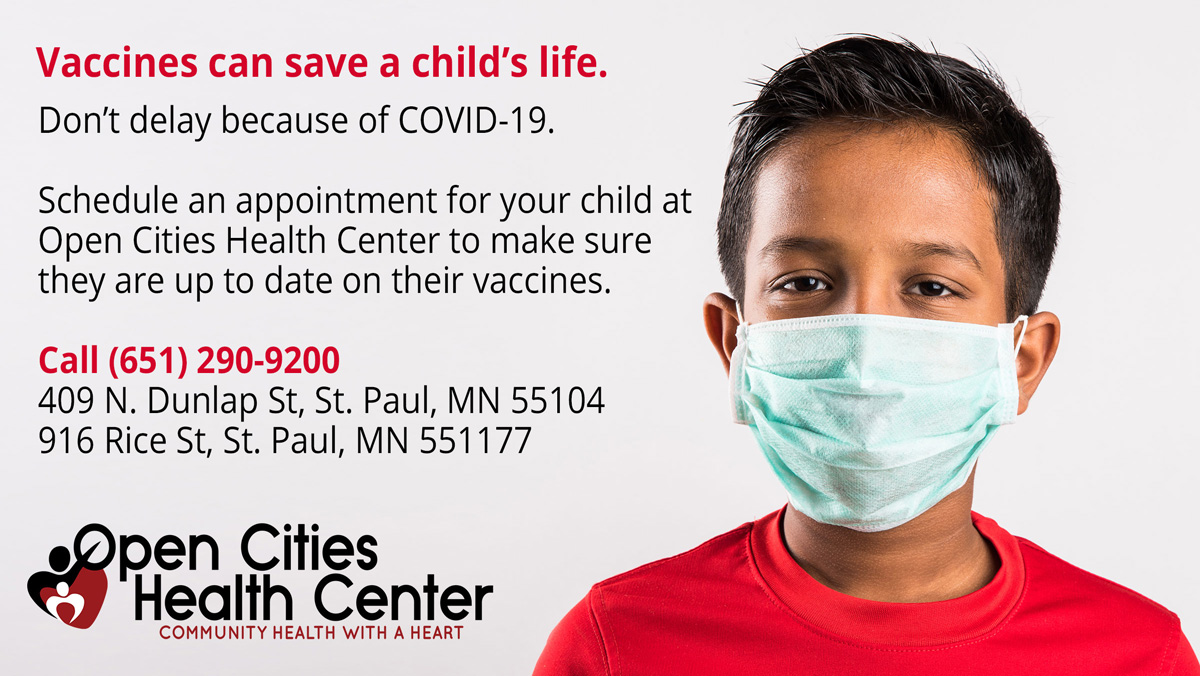 ---
Whether your child is in a classroom full-time, half-time, or home all week, continuing to enforce healthy habits will help everyone stay well. 
​

Keep your distance
Continuing to practice safe distancing measures in their peer groups
School faculty creating distance between lockers and desks
​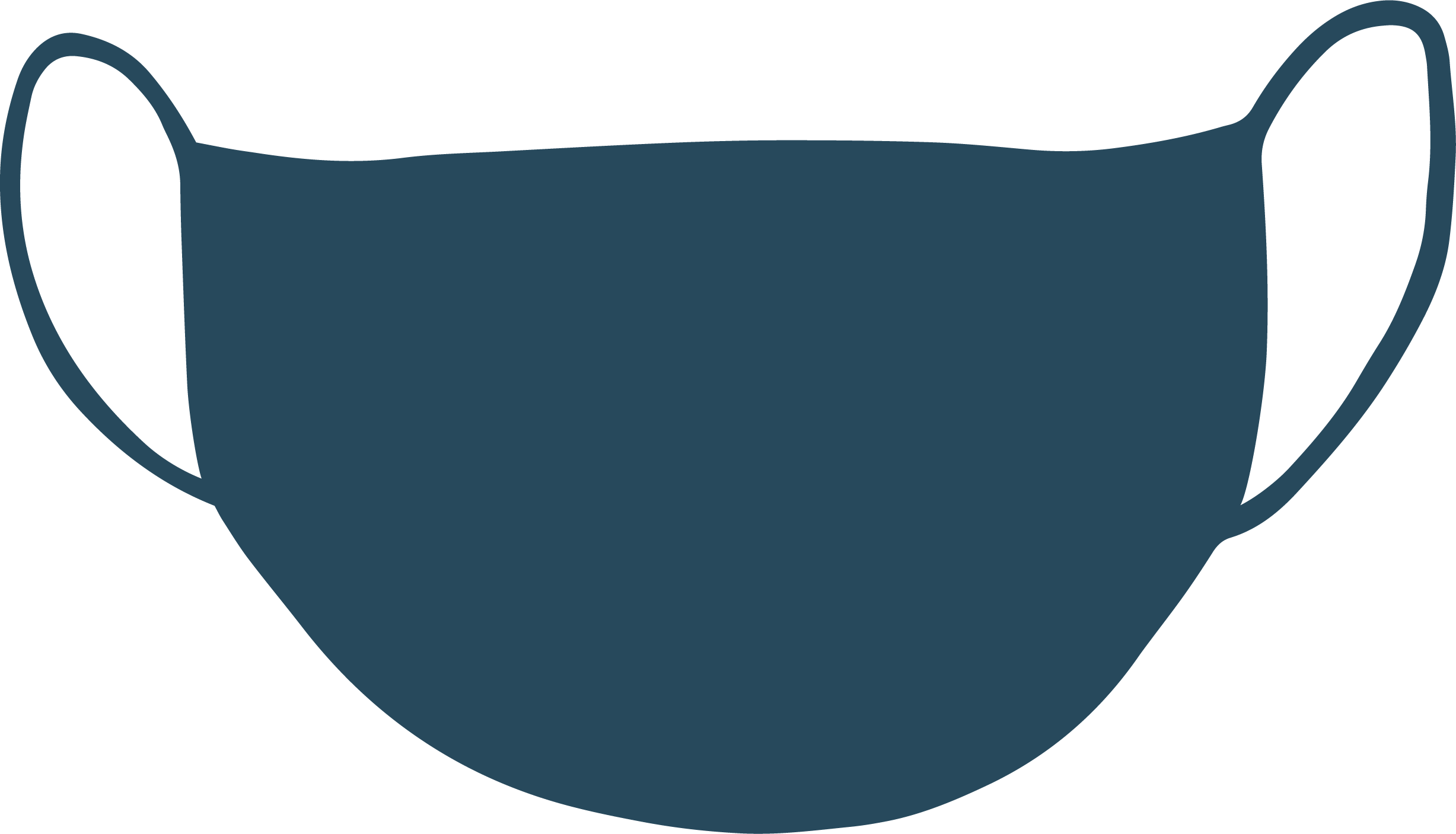 Mask up 
Labeling young children's masks
Encouraging children to wash their hands before and after touching their masks

​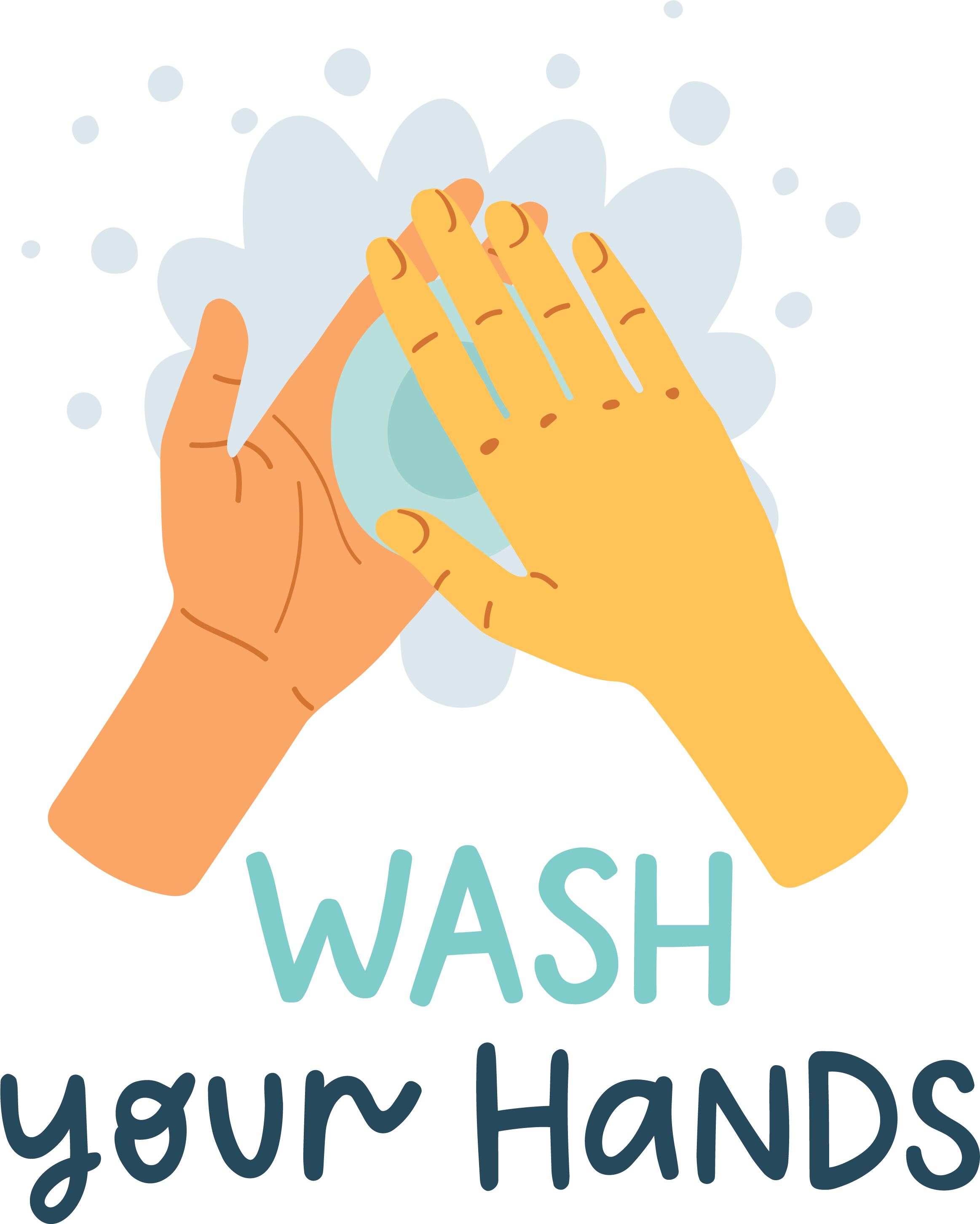 Wash your hands 
Packing hand sanitizer
Covering coughs and sneezes with the crook of their arm versus their hands

Staying home if sick
Monitoring for coughing, sore throat, headache, fever, or poor appetite

When it comes to learning from home parents are faced with scheduling, keeping students engaged in learning, ensuring children get fresh air and social engagement.
These tips will hopefully help in creating a successful learning environment that will help parents and students get through the school/work day.
Reducing distractions: Limit screen time unrelated to school work until after the school day is complete and try to create a dedicated learning space. For younger students who need more, help it may be ideal to setup space near the adult who will be home.
Rest Breaks: Every child is different. Some can power through 2 hours of learning until they need a break, while others need to take brief breaks every 30 minutes. There are productive ways to use this break time. It could be a going outside, doing some exercise, or play time for younger learners.
Creating a Schedule: For parents working from home, this will be critical as they balance their own workflow with the needs of their student. Every child is different so what works best will differ. Combine flexibility and consistency to create a routine they can get used to.
Positive Feedback: Giving praise for an assignment well done, a sticker, or a treat for having a great day can do wonders.
Social Engagement: Be intentional to help your child regularly connect virtually with their friends and their teachers. Parent should also communicate regularly with their student's teacher(s) to check in.
Special Needs: Students with special needs are more affected by distance learning because they will not have the in person support they would in a traditional learning environment. It is suggested that if your child has an IEP (Individualized Education Plan) you may want to setup a meeting with the teacher to discuss your needs specifically.
This is a challenging time for families. There is no one size fits all approach for success in this COVID era of learning. Families are figuring it out as they go. Remember to be kind to yourselves as parents, practice self care and be flexible. If one approach does not work for your family, try another until you find one that does.
Read more safety tips for returning to school during COVID-19 or a comprehensive FAQ on coronavirus and kids.

OPINION | Extend CARES ACT and provide workers with a living wage
By Adam Shah
Spokesman Recorder

photo/MGN
For Minnesotans continuing to face economic hardship due to COVID-19, more help may be on the way. The question is how much will the CARES Act provide? That's currently being haggled over in Congress. Conversely there is a debate around if the CARES Act should be extended at all. Adam Shah shares his opinion in the Spokesman Recorder.
"The dignity of work is restored when employment leads to working people securing living wages and having their voices heard."
NEWS | Police Accountability Act passes, will it weed out bad cops? 
By Jo Erickson
Insight News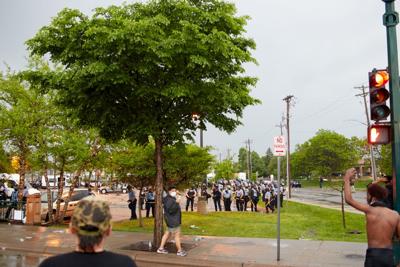 photo/Uche Iroegbu
Due in large part to social justice and police reform advocates, MN legislature has passed the Minnesota Police Accountability Act of 2020. The bill aims create more equity between the police and the communities they serve through three tenets: Reclaiming Community Oversight, Reforming Accountability, and Reimagining Public Safety.
"We need to see real change. Not just training, we need a whole new way of protecting our community."
-Activist Philip Holmes
---
Comcast offers low-cost, high-speed internet service to low-income families
By Kare11 Staff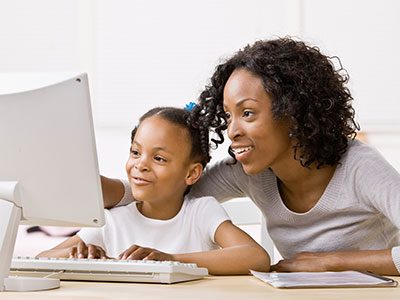 PhotoAVAVA
As parents prepare for another school year, many will be facilitating distance learning. Comcast launches new internet essentials program to increase access to internet and support families. Click here to learn more and apply for the Internet Essentials program.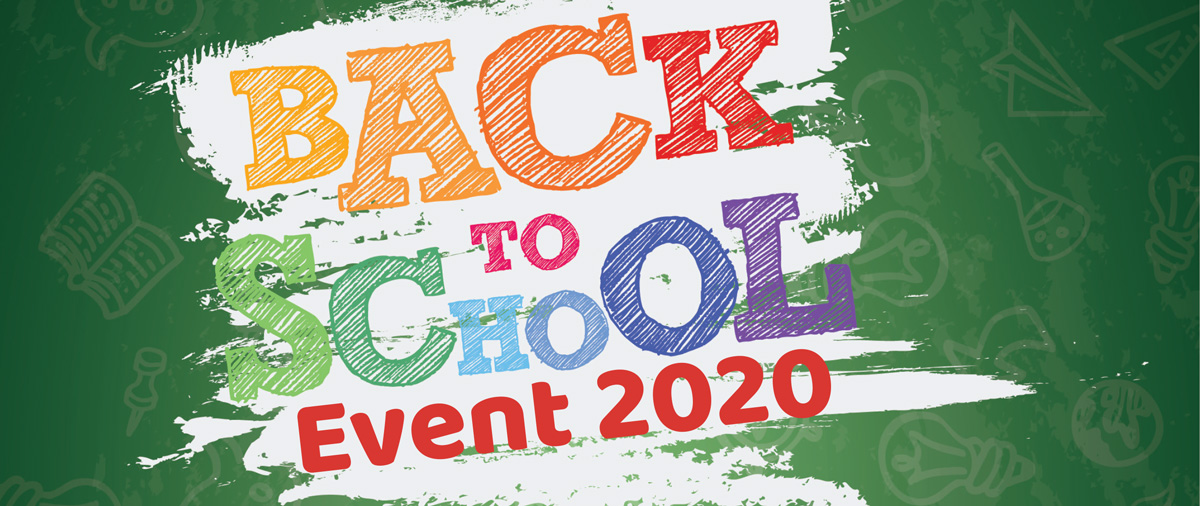 Join us tomorrow as we host our Annual Back to School Event!
Date/Time: Wednesday September 2nd 5:30-7:30pm
Location: The Dunlap Clinic parking lot (409 Dunlap St. N. St. Paul, MN 55104)
What families can expect: For families that have participated in our Back to School events in the past​, the format will be different due to COVID. Instead of bringing their children in for a well-child check and other screenings, ​this year parents are encouraged to leave children at home if possible. They will rotate through the different medical providers where there will be useful handouts and materials. It will be an opportunity to learn about their services and discuss any concerns. If they choose, they can setup an appointment for any well child checks​, eye exams, behavioral health appointments, or any other needs their child has.
We will be giving out totes filled with school supplies and there will be a community food shelf with both fresh and shelf stable foods. 
 Pre-registration preferred. Please call (651) 290-9230.

For those that currently support the work of Open Cities with a recurring gift​, please accept our deepest gratitude​. Never has your donation been more vital in ensuring we can carry out our mission each and every day. We truly appreciate your commitment to the clinic and​, most importantly​, to the patients that we serve!
Connecting with our patients and meeting the needs of our community is at the core of everything thing we do here. Whether we are helping someone grieve the loss of a loved one, providing chiropractic care​ ​after an accident, or ​ensuring high-risk women have healthy babies​, ​we will continue to be nimble and flexible in our approach – while maintaining safety as a priority. The community's response to our COVID-19 drive-up testing clinic and telehealth services has been significant. We are on the front lines everyday​, doing work that has a tangible impact.
If you have not joined our recurring giving program, Givers with a Heart​, ​please consider taking that step today! Every giving level has a few tokens of gratitude from us at Open Cities. They are also a way for you to proudly display your support of Community Health Centers! Pick your giving level by looking at the tiers below.
Thank you for joining forces with us! The future looks a little brighter with you on our side.
Recurring Donor Levels
ALLY: $5 monthly gift:
Pen, Sticker, Impact Packet
SUPPORTER: $10 monthly gift:
Pen, Sticker, Impact Packet, Magnet
FRIEND: $25 monthly gift:
Pen, Sticker, Impact Packet, Magnet, Mug
ADVOCATE: $50 monthly gift:
Pen, Sticker, Impact Packet, Magnet, Mug, Tote bag
CHAMPION: $100 monthly gift:
Pen, Sticker, Impact Packet, Magnet, Mug, Backpack

Celebrating OCHC Anniversaries!
Thank you for your service!
19 years
Martha Overstreet Carter, CMA
6 years
Latitia Powers-Fizer, CMA
5 years
George Ballato, Eye Assistant
1 year
Charvette Boyd, Office Manager
Kaitlyn Hollenbach, Optometrist
Jessica Lozano, Project Manager
Welcome to OCHC!
Lee Lofgren, Data Analyst
Noele Orellana, Patient Ambassador
Hlee Cindy Chin, AHRMS Worker
Rebecca Hove, AHRMS Worker
Nicole Ast Hentges, HR and Finance